Aetna Plastics fabricates custom components for manufacturers and OEMs
Aetna Plastics Fabrication has over 75 years of experience in fabricating custom plastic solutions for industrial markets. Whether it's welding, machining, gluing or assembly, Aetna Plastics Fabrication uses the latest technology and the highest standards to deliver quality plastic fabricated components and equipment. 
From the idea stage through production, Aetna has the capability to manufacture custom fabricated products for commercial and industrial use. Aetna provides solutions for various industries, including: Chemical Processing, Environmental, Food Processing, Medical Equipment, Metal Processing, OEM (Original Equipment Manufacturing), Pollution Control Equipment, and Water & Waste Water Treatment.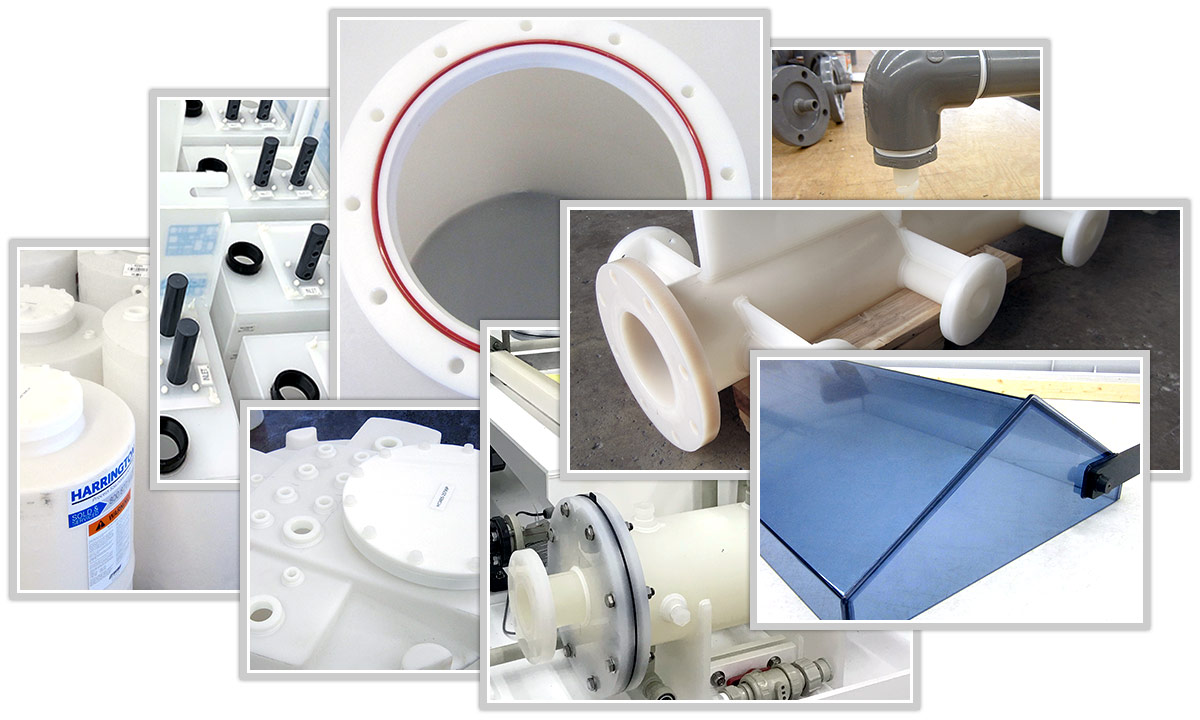 To ensure custom fabricated products deliver unsurpassed precision and quality, Aetna instituted standards set forth by the German Welding Society, DVS. By becoming DVS certified welders and adhering to these operation procedures, customer consistency and accuracy is achieved on everything Aetna.
Product / Components Fabrication
Aetna Plastics Fabrication has fabricated components and custom products for a wide range of industries for over four decades. Whether the job calls for machining, bending, gluing, drilling, assembly, or welding by one of our DVS and ASTM certified welders, we can fabricate custom products of the highest quality.
As always, these products are built and inspected to meet your specifications. If needed, we can provide additional design assistance to help get your project off the ground.
Liners
Washers
Pipe Assemblies
Enclosures
Baskets
Custom Fittings
Conveyor Components
Splash Guards
Strainers
Chutes/Chute Lines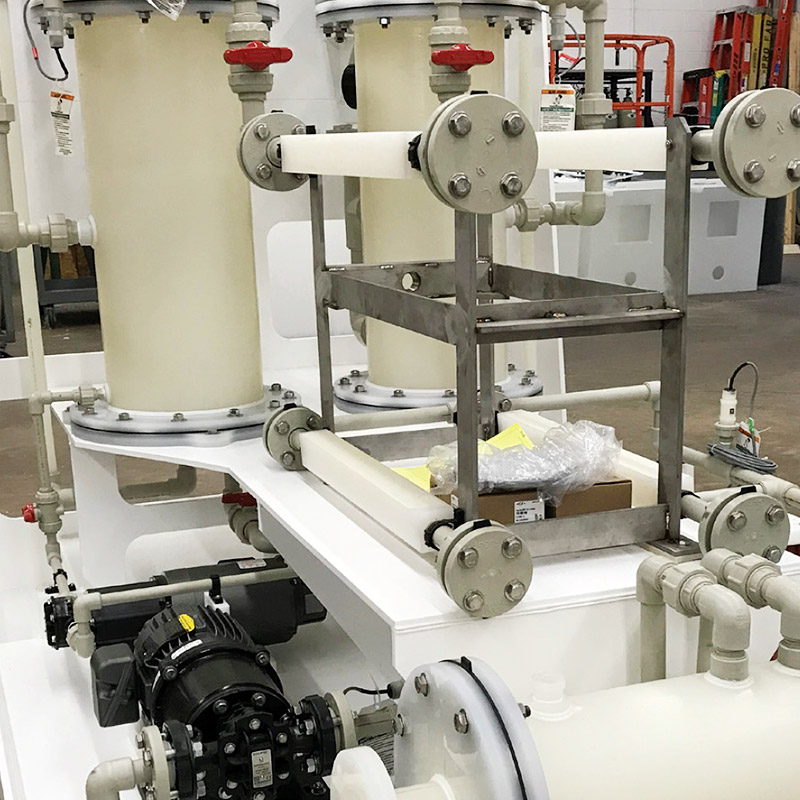 Aetna Plastics Fabrication can offer design assistance and fabricate custom solutions to meet the requirements of your business. If you have any questions about how we can help you build the products you need to succeed, please contact us.
Aetna Plastics Fabrication also builds custom fabrications that can be added to your existing system or to fit a particular in-plant or process need.
Pump Systems
Metering Systems
Piping Systems
Filter Systems
Workstations
Cabinets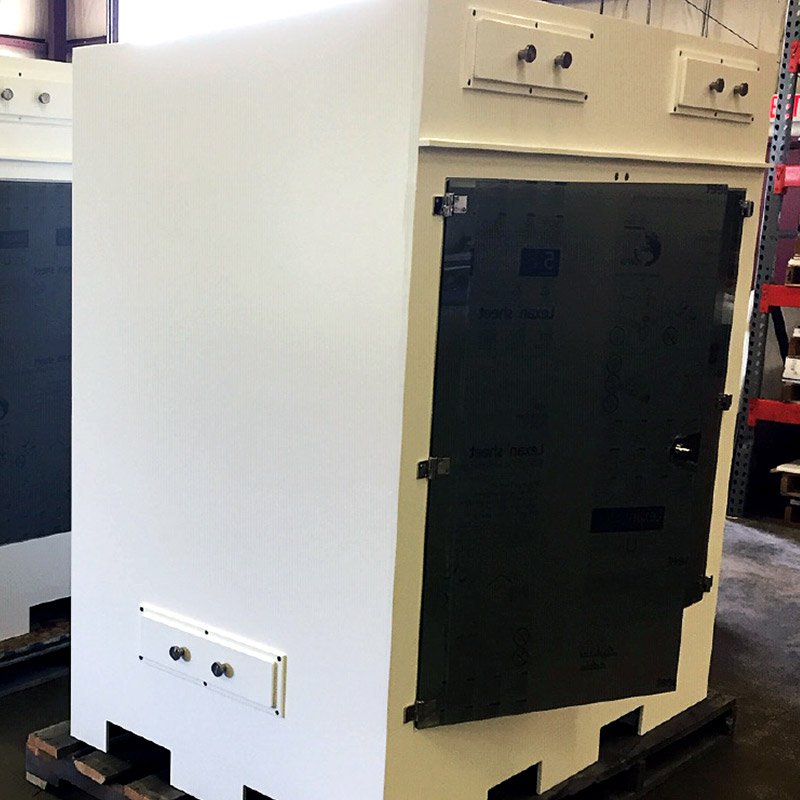 Industrial & Storage Tanks
At Aetna Plastics Fabrication, we use the latest technology and the highest standards to deliver quality plastic fabricated tanks and accessories. Our tanks are made for rugged service and longevity. To ensure quality, we fabricate with the industry's top-grade plastics, then spark test and hydro test before shipping to our customers.
Our professional staff works closely with you to layout the right system with consideration to your plant location, available space, capacity, and process requirements.
Liners
Storage Tanks
Double Wall Tanks
Mixing Tanks
Dip Tanks
Etch Tanks
Plating Tanks
Rinse Tanks
Process Tanks
Anodizing Tanks
Secondary Containment Tanks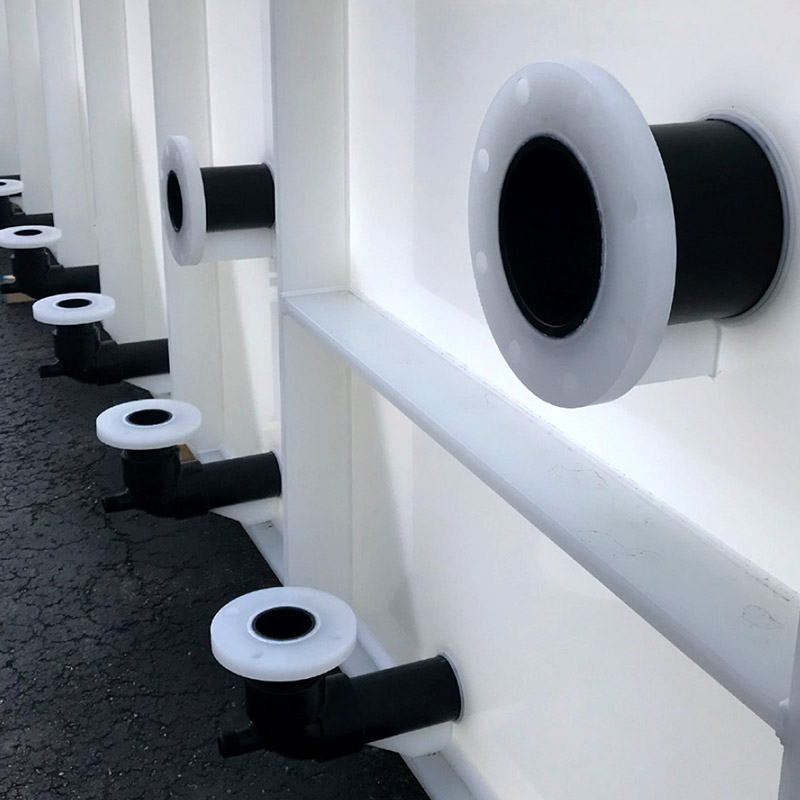 Duct & Ventilation Systems
Duct and ventilation systems created by Aetna Plastics Fabrication have earned a reputation for being top quality and extremely efficient. These systems control worker exposure to airborne toxic chemicals or dangerous vapors by removing the contaminated air away from the work area and replace it with clean air. Our duct and ventilation systems effectively remove other contaminants such as dust, solvent vapors, oils mists, and other types of fumes and exhaust them to the outdoors.
Aetna Plastics Fabrication supplies and fabricates ventilation systems, ducts, and fittings out of PVC, CPVC, and Polypropylene. Contact us for more information about finding solutions to your application.
Push-Air Systems
Mist Eliminators
Round and Rectangular Duct
Fume Scrubbers
Scrubber Internals
Hoods
Blower
Standard and Custom Fittings
Dampers
Hangers/Supports
Flanges
Tees
Transitions
De-Misters
Elbows
Reducers
Stacks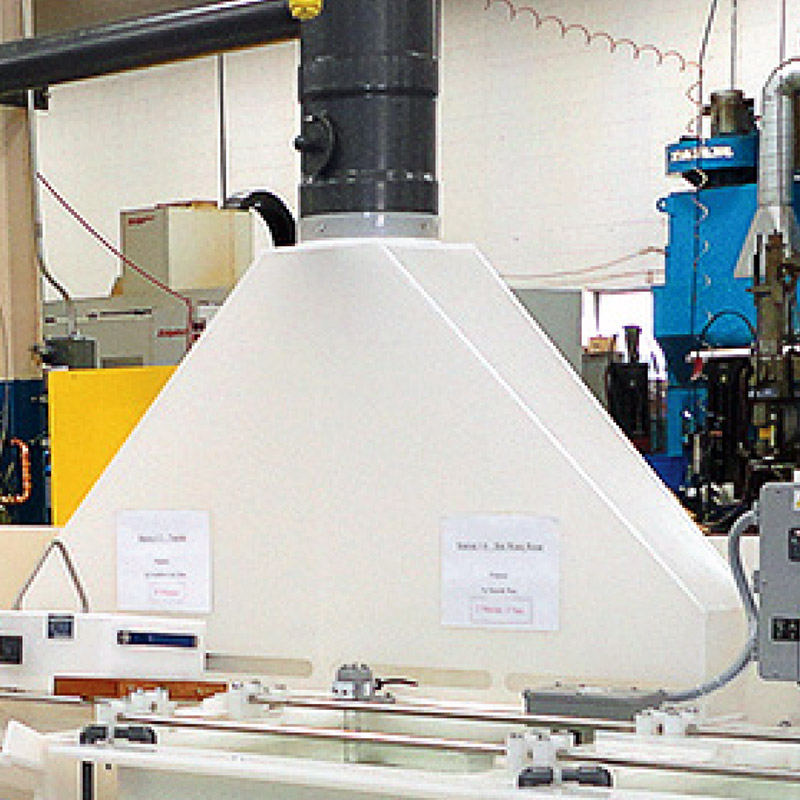 Aetna Plastics Fabrication has fabricated custom products for a wide range Over the years Aetna Plastics Fabrication has built and fabricated plating lines from the smallest application to large systems. Using our design resources, we work closely with our customers to fabricate the best solution to meet and exceed their needs.
Our process & plating lines are chemical and corrosion resistant and utilize an all-welded construction.
Pumps
Filtration
Heaters and Controls
Duct and Hoods
Fume Scrubbers
Piping
Chrome and Metal
Rack and Barrel
Electroplating
Electroless Nickel
Anodizing
Printed Circuit-Board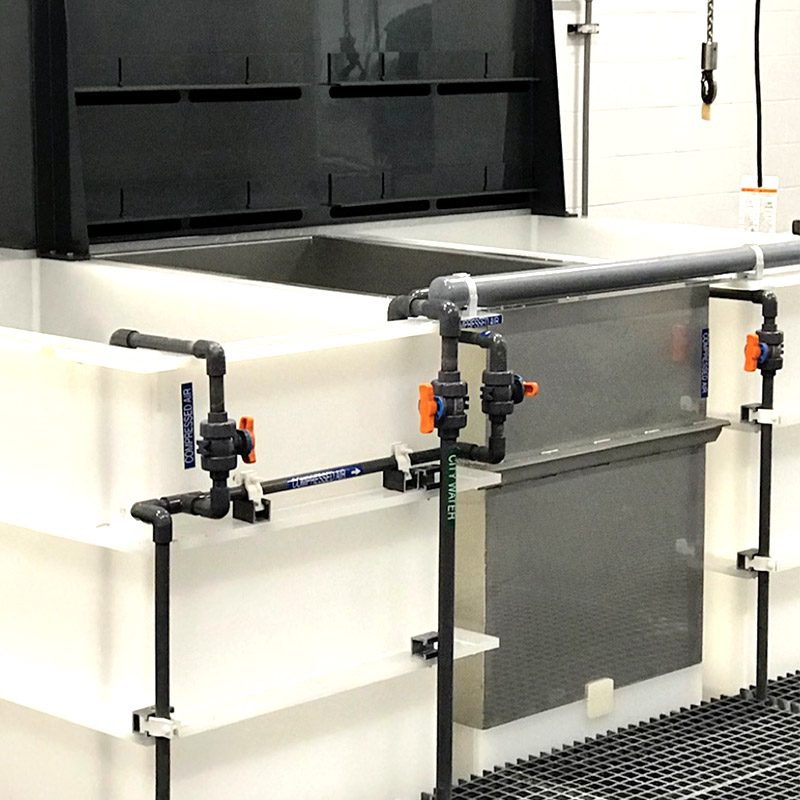 Pipe Manifolds & Assemblies
Aetna Plastics Fabrication can fabricate and create custom pipe manifolds and pipe assemblies. We work with the customer to evaluate and build solutions for your piping needs. We specialize in manifold assembly utilizing solvent cementing and welding, as well as heat fusion methods.
Pipe Systems
Pipe Manifolds
Skid Mounted Systems
Pumping Stations
Exhaust Hoods
Spray Headers
Filtration Systems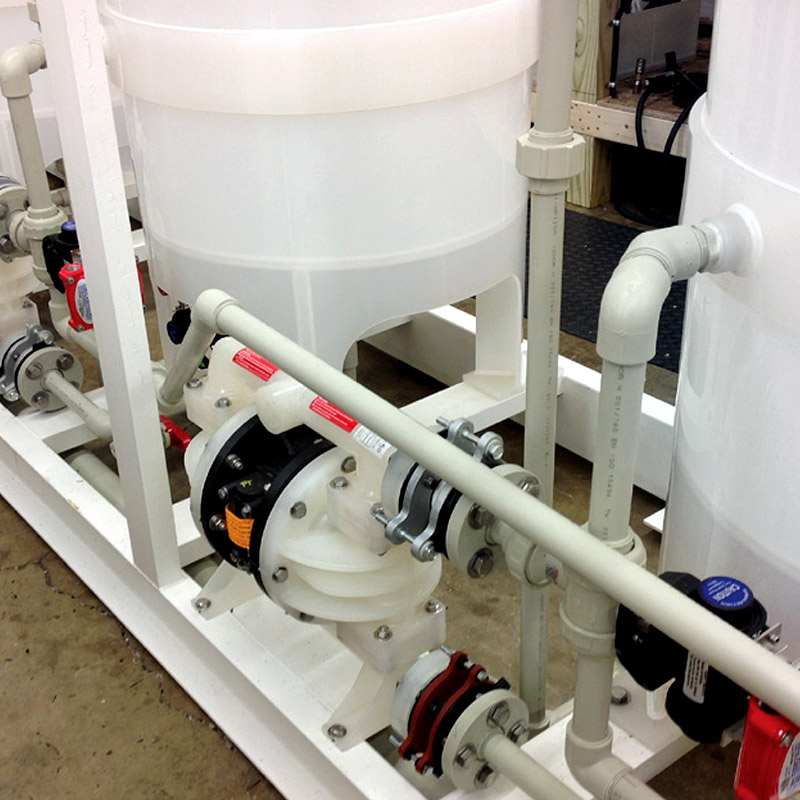 Our Aetna Plastics Fabrication services include design assistance from the most basic dip tank through complete processing lines to meet your specific requirements. We create in AutoCAD and Solidworks and can use your concepts and drawings to facilitate workable designs and solutions. Prototyping, repairs, or additions to existing systems are also available.
Whatever your needs are for process tank, ventilation, and customization, look first to Aetna Plastics Fabrication to provide the right solution.