Aetna Plastics are Experts in Custom Fabrication & Machining
Aetna Plastics Fabrication (a Harrington® Company) has over 75 years of experience in fabricating custom plastic solutions for industrial markets.
Aetna Plastics Fabrication, headquartered in Cleveland, serves a wide range of commercial and industrial clients not only in Cleveland but also throughout the surrounding areas, including Columbus, Toledo, Detroit, and Pittsburgh. We possess the expertise and capacity to design and craft custom-fabricated products tailored to your specific needs. Our unwavering commitment to the highest industry standards ensure the delivery of top-tier plastic fabricated components and equipment, whether the task requires welding, machining, gluing, or assembly. To guarantee the utmost quality assurance for our valued customers, our team of plastic welders has achieved and maintained certifications from esteemed institutions like the German Welding Society (DVS) and ASTM C1147
Using the latest technology, Aetna's custom fabrication provides solutions for various industries, including: Chemical Processing, Environmental, Food Processing, Medical Equipment, Metal Processing, Pollution Control Equipment, Water & Waste Water Treatment, and OEM (Original Equipment Manufacturing).
Aetna Plastics Fabrication is part of Harrington, a leading distributor of piping systems with over 60 locations nationwide.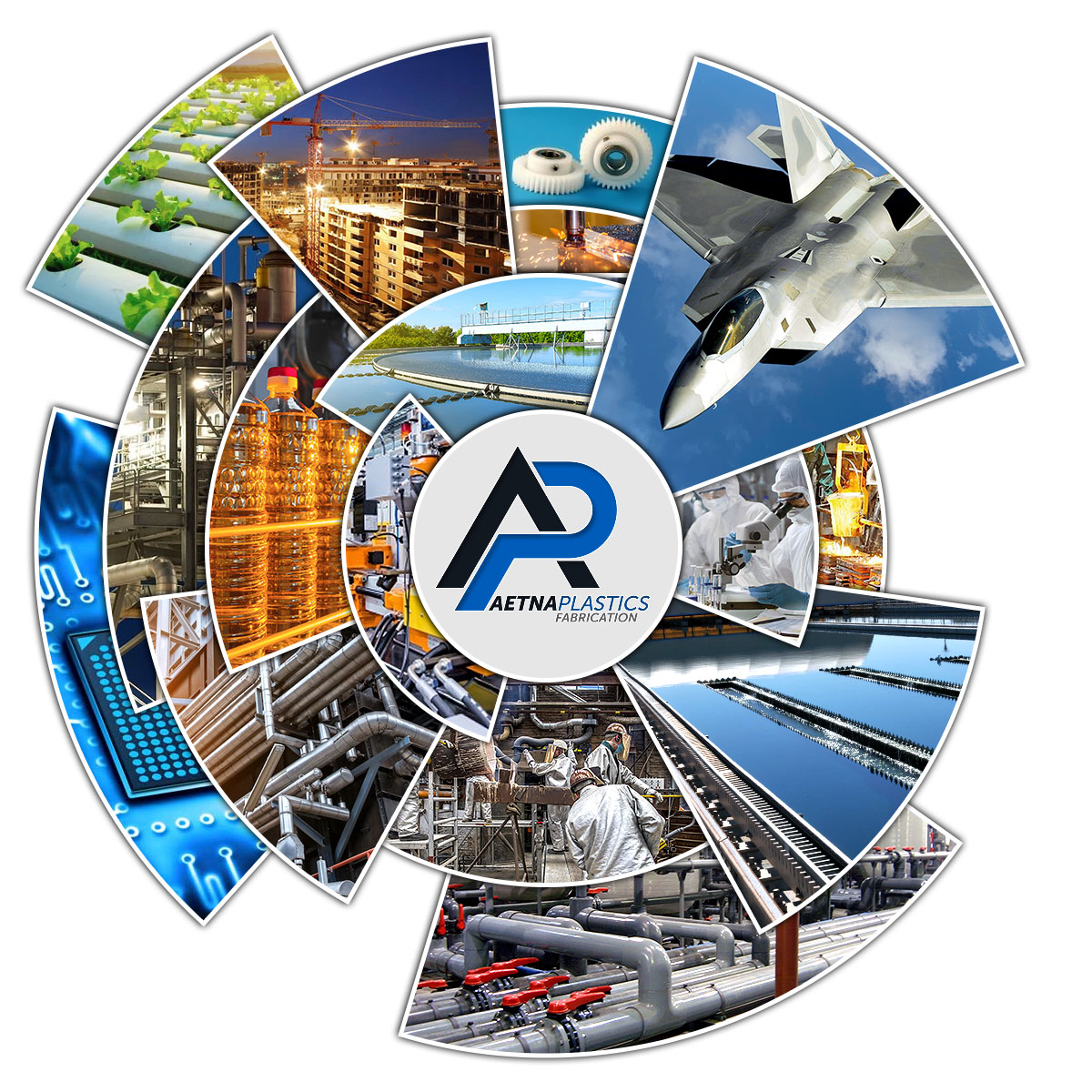 Aerospace & Defense
Chemical Processing
Construction & Maintenance
Food Processing
General Manufacturing / Industrial
Medical Equipment
Metal Processing
OEM Equipment
Pollution Control Equipment
Screw Machine & Machine Shops
Water & Wastewater Treatment